Contact
VII. Király utca 67.
Tel: (06-1) 351-1218
lemezkucko@lemezkucko.hu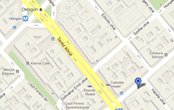 Lemezkuckó View Larger Map
Opening hours:
Monday-Friday: 10-18
Saturday: 10-13
Welcome!
In our webshop you can choose about 600.000 items. In fact you can find not almost in our shop in Király street. Please contact us to inquire about the desire product.
Lemezkuckó is one of the oldest music shop in Budapest, which was founded in 1986.




Our main profile is trade of the DVD-s,CD-s, Blu-ray-s, Vinyl Lp-s, and we selling concerts-, teather tickets. We distribute all kind of music . If you have got question of any kind of music title, please contact us.
Sincerely,
István Bánházi